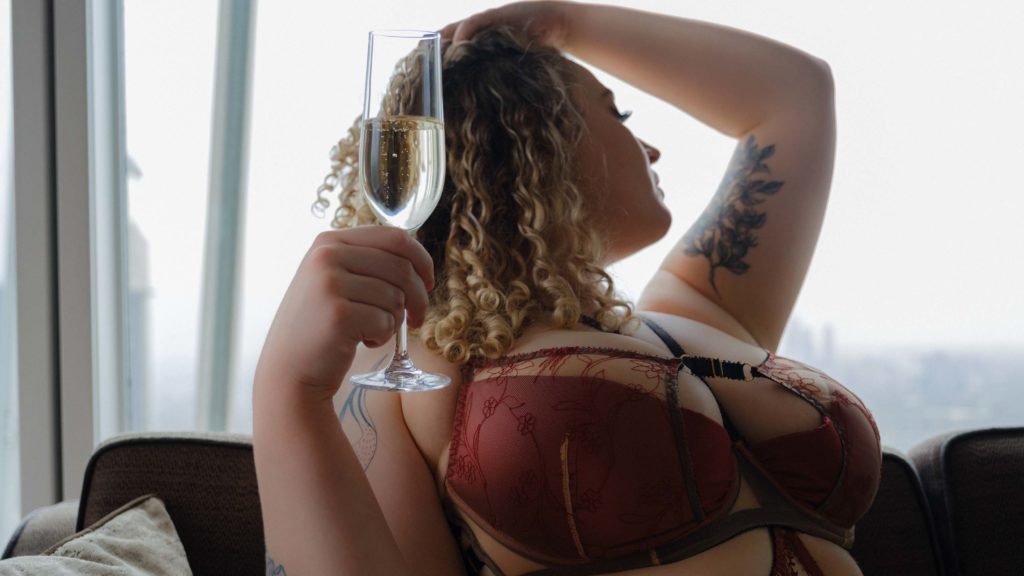 Dinner Dates
Food or sex? Why not both! As someone who has built their lifestyle around indulgence and pleasure, both are incredibly important to me. I've always been a keen and enthusiastic cook. I could watch endless episodes of Parts Unknown, and my Instagram feed is all restaurants and recipe tutorials. When I travel, the first thing I do is find out the local delicacy and where to find it. Before I became an escort I had not had the time or opportunity to eat at a lot of restaurants. My first dinner dates had all the classic Pretty Woman clichés of not knowing which cutlery to use or how to pronounce the French menu items. I remember tasting my first glass of expensive wine in a swanky central London restaurant and being completely blown away by it but simultaneously heartbroken that I might never experience such a luxury again. Fortunately for me, dinner dates have become a staple of my work, and I not only get to enjoy all kinds of delicious food and wine but I also have had the chance to attend a few wine tastings. No more supermarket wine!
Dinner dates are a fantastic way to begin a relationship with an escort. There's a reason it's the traditional setting for first dates. Conversation in the romantic candlelit ambience of a restaurant is a wonderful way to learn about each others personality, likes and dislikes and share some laughs. The unbeaten recipe for building connection breaking the ice.
Dinner dates are also wonderful for special occasions or changing up the routine. Maybe work or life commitments mean you only have time for a brief lunchbreak tryst most of the time. Dinner dates are a great way to mark an anniversary or birthday and get to know each other on a deeper level, reconnect and slow down.
I have a set time for my dinner date experience of four hours because I've found it leaves enough time to enjoy the meal, take a leisurely walk back to the hotel or appartment and enjoy some time behind closed doors.
I pride myself on my restaurant knowledge and ability to tailor dinner date experiences to my clients tastes. It's not all about fine dining either. If quirky local eateries and traditional market food are more your thing I have lots of recommendations for paired back dining experiences too. Please do not hesitate to ask for recommendations for our date, it gives me such a trill to get it right! Especially if you're visiting from out of town. Equally if you have somewhere particular you would like to introduce me to I would love to be taken there.
To book a Dinner Date Experience with me fill in my contact form here.
I can't wait to meet you!
Phoebe xx