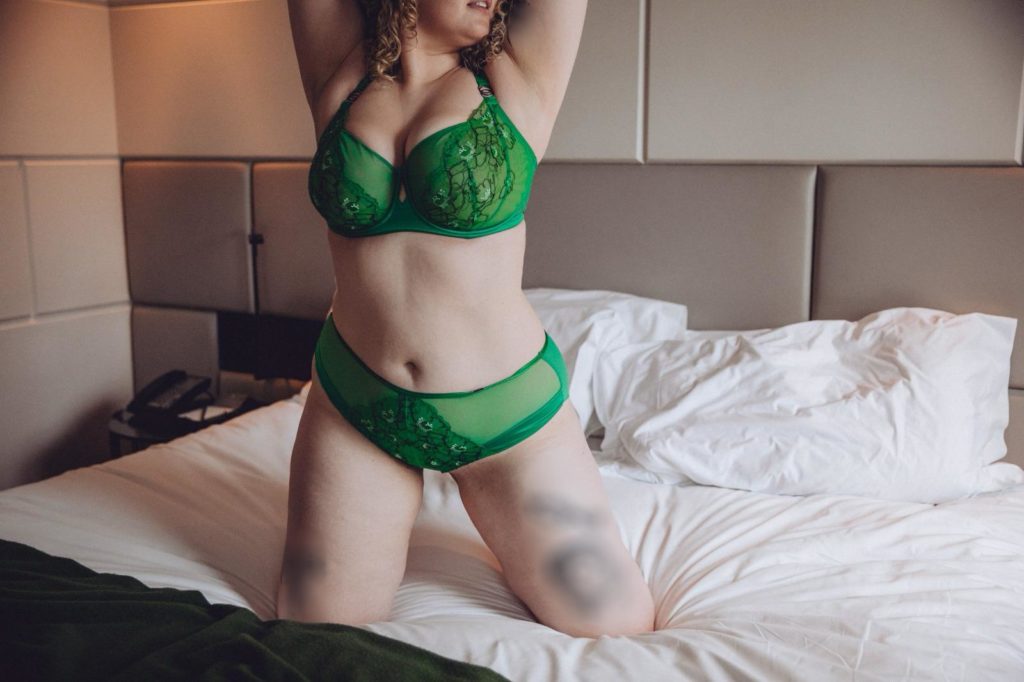 Virgins, First-Timers and First Dates
The first time meeting an escort can be nerve wracking. From butterflies to full blown anxiety, I am no stranger to nervous newbies. I must admit, I love being the person to introduce a newcomer to the world of professional companionship! I enjoy the satisfaction of soothing the nerves of a previously trembling individual and transforming him into a relaxed and confident lover. I have been told I am able to quickly put clients at ease due to my gentle nature, good humour and clear communication. Another reason I love meeting newbies is because I get to set the expectations and boundaries from scratch. I get to guide and inform them on how to be a respectful, enthusiastic client and in turn they receive the richest most fulfilling experiences. It's a responsibility I take very seriously, Here are my tips and tricks for a successful first date.
Make sure your initial contact is clear, informative and respectful. Make sure you've included all of the information requested in the very first email. In your subsequent replies make sure you stay in the same email thread. Be prepared to pay the deposit and send screening details in a timely manner. Even if I haven't specifically asked for it, offering additional screening information can vastly improve my feeling of safety. Consider sending ID, your LinkedIn page or some proof of address. This admin might not seem very sexy but trust me it will make all the difference to your booking. If my energy has already been depleted in comms I'm going to anticipate more energy draining behaviour in person, I'll have my guard up, I'll be tired. Brain space that could have been fully devoted to your pleasure will be taken up by monitoring my boundaries. If I feel safe and intrigued about who this open and engaging individual is, I'll be excited to meet you and I'll be able to free up more brain space to dote on you. Your openness and generosity will be returned to you threefold.

If you've never booked an escort before you might have some questions about screening and how it relates to your privacy. Everything I do as Phoebe is working towards two main goals: creating the best experience possible for my clientele and keeping myself safe. In order to feel comfortable being alone and intimate with a stranger I ask for a little bit of personal information. Most of my screening is via the bank transfer of the deposit. I see your initials and your last name and I can see if that matches with the name you have provided me with. For incalls I ask simply for your mobile number and for outcalls I need to see either your hotel booking confirmation email or proof of address if we're meeting at your home. Again the names should match. This information stays in my emails, on my computer, phone or banking apps. Everything is password protected. I've been building this business for several years now and I put a lot of time and money into it. I have no intention of running off with anyone's deposit or sharing their details because this is my profession and a modest £100 is simply not worth the stress, money or risk to my reputation. Actually providing escorting services is way more lucrative and fun! Hopefully my Adultwork profile, multiple paid adverts, my website, an active twitter account, Onlyfans and this blog(!) are reassurance enough that I'm a legitimate escort. If you're not prepared to pay a deposit or provide screening information perhaps professional companionship is not for you.
If we're meeting in public slipping my fee into a book or including it in a gift bag is a great way to ensure I receive payment at the start of the booking without drawing any unnecessary attention. I'm a tactile person but PDA isn't for everyone. If we're out and about together and you'd rather I didn't reach for your hand let me know. I will say however that most people are too consumed with their own internal lives to notice what anyone else is doing. That's something I love about London, a reassuring sense of anonymity. The hotel receptionist, wait staff, other restaurant goers, none of them would guess you were with an escort, and if they did none of them would care. Dinner dates are one of my favourite style of booking to make an introduction. It has all the familiarity and flow of a traditional first date.
If you're coming to meet me for a hotel incall, I will give you clear instruction on how to reach my room. I answer the door scantily clad and greet you warmly. You hand me the envelope containing my fee and I will show you to the shower. The shower time is an important part of the booking. You've caught a glimpse of my curvaceous figure and dazzling smile and now you get a chance alone to steady yourself! As you're gathering yourself, the warm water is relaxing your muscles and calming your nervous system. Make sure you're giving yourself a good scrub too!
When you're out of the shower we will have some time to chat. I recommend at least two hours for an initial booking so we can communicate fully and relax into each other's company. We can spend some time getting to know each other, laughing and joking. I will ask you what your expectations and desires are for the session. I might lean in for a kiss or if I can sense you're still too tense I might offer you an massage. I'm a highly skilled masseuse, my touch will melt away your troubles and initiate intimacy smoothly. Before you know it we'll be entangled in an effortless and passionate embrace.
Ultimately this experience is about you. You are paying for a satisfying sexual experience and I am here to provide it for you. We're here to learn about what works for you and explore your sexuality. However, often our pleasure is deeply tied to that of the other person. Most people get turned on by knowing they're doing a good job. They want to know that I'm enjoying myself too.
There's no need here to be anxious about a lack of sexual experience. The idea that someone is bad or good in bed is rubbish in my opinion. Good sex isn't about how big you are, how much energy you have, how long you can last. Good sex is about listening to the other persons verbal and non verbal cues and being prepared to change it up. Sex and pleasure is so subjective, just because one woman loves things done a certain way and you knocked her socks off doesn't mean you've cracked the code of all female pleasure! What I'm saying is virgins/ less experienced men, you have nothing to fear, you've not fallen behind and you have just as much of a chance of pleasing a woman as anyone else. Now lets see what you've been missing!
Whether you're new to sex, new to escorts or simply new to Phoebe Huxley, welcome! Know that you are in safe, compassionate and talented hands and make the leap to arranging your first booking.
You can email me with any further queries or sign up to my newsletter via my website.
I can't wait to meet you!
Phoebe x